SkyDancing International ist eine gemeinnützige Organisation nach französischem Recht. Sie wurde 2015 gegründet, und ein Netzwerk von SkyDancing-Lehrern und -Instituten in der ganzen Welt.
Es ist ein Gefäß, das Margot Anand und ihre Nachfolger in der Linie, Laurence Heitzmann und Laurent Lacoste, dabei unterstützt, das harmonische Wachstum des SkyDancing Tantra auf der ganzen Welt zu begleiten.
SkyDancing International wirkt bei der Gründung neuer Institute mit und unterstützt deren Start.
Es bietet den bestehenden Instituten Dienstleistungen wie Kommunikationsmittel und Managementunterstützung an.
Einige Mitglieder von SkyDancing International bilden einen Think-Tank, der als Beratungsgremium fungiert.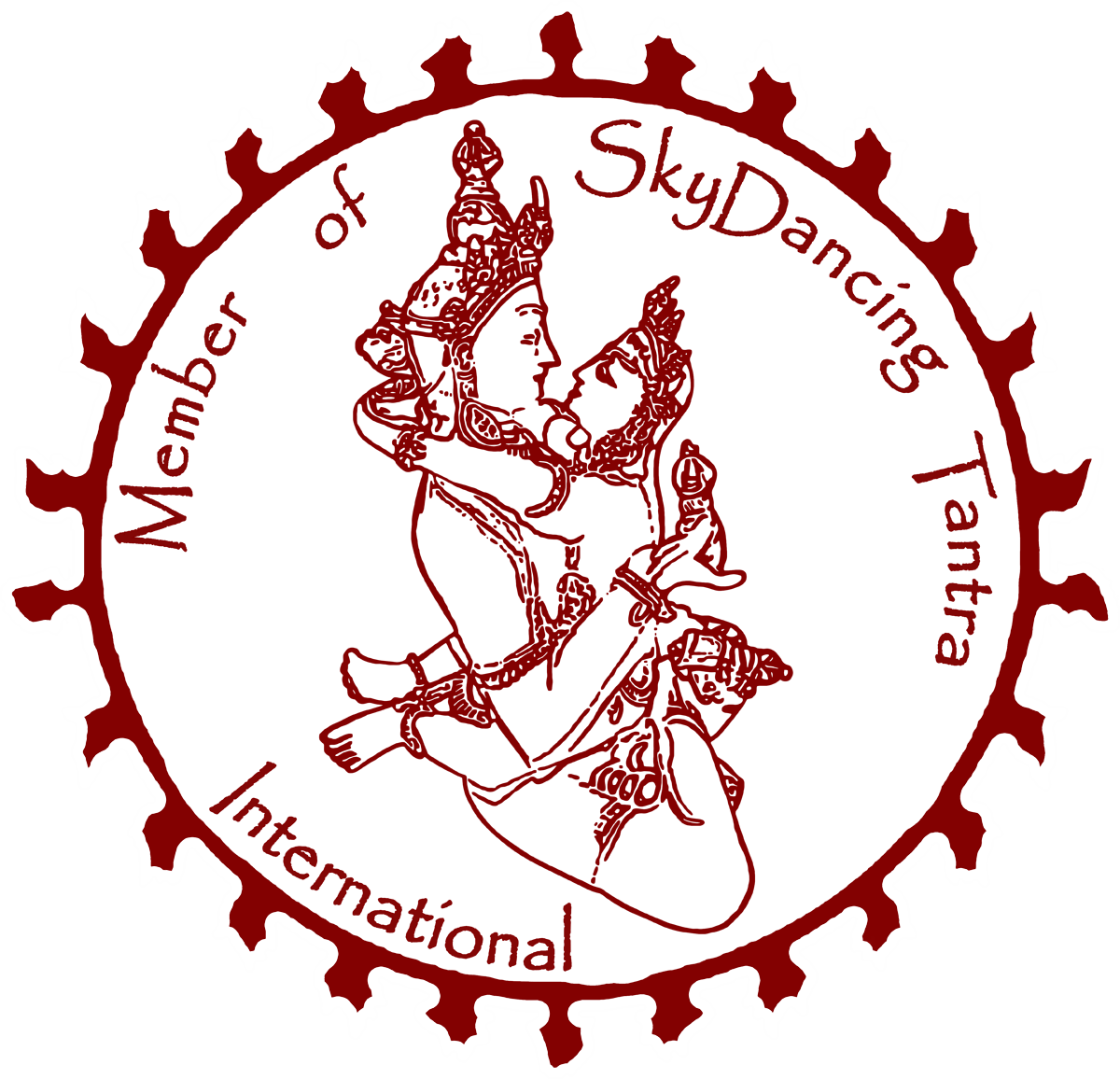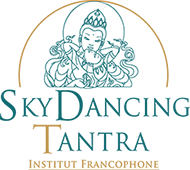 SkyDancing Tantra Francophone Institute has been training thousands of people over the last 30 years. It is the first Institute through which Margot Anand decided to start and spread the Teachings of SkyDancing Tantra. It is a cornerstone in the SkyDancing system worldwide. The Francophone LET (Love and Ecstasy Training) has been offered for 30 years at "Hameau de l'Etoile" near Montpellier, south of France under the supervision of Nital Brinkley, Director of this Institute.
As of today, SkyDancing Francophone Institute's "flagship" Training is made of 6 seminars of one week each, which participants attend, in general, over a period of 2 years (3 cycles during the first year and 3 cycles during the second year). But possibilities of adapting this schedule are offered by the Institute. Every year, those seminars are given in French – translated into English – since the reputation of this Institute as well as Margot Anand's reputation attract many people from all over the world.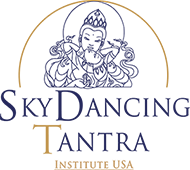 If you are seeking more meaningful relationships, wish to awaken your authentic spiritual, sexual, and emotional self, SkyDancing Tantra Institute – USA offers many opportunities, whether you're new to Tantra or experienced. In 2007, SkyDancing Tantra – USA formally joined the international network of institutes that people choose, because they trust the ethical integrity of the certified professionals and decades of time-tested practices. Seminar participants, and those interested in becoming Certified SkyDancing teachers, come from all over the world to discover what it means to be a SkyDancer.
Experience the sacred teachings of Margot Anand under the guidance of skilled professionals. Through intimate practices, one discovers the depth of consciousness and life's vital energy. Feel grounded in your authenticity as you expand beyond the body to spirit.
Bewusstheit ist eine transformierende Kraft. Alles, was sich durch deine Bewusstheit verstärkt, ist eine Tugend. Alles, was sich durch deine Bewusstheit auflöst, ist Sünde … Bewusstheit ist fast wie Magie.
Osho
Termine
Aqua Tantra Sacred Union 28.09. - 02.10..2022 | Italy
Our Aqua-Tantra seminars take place on land as well as in the water and offer a gentle, relaxing, sensual and new approach.
Our Aqua-Tantra seminars take place on land as well as in the water and offer a gentle, relaxing, sensual and new approach. They are an opportunity to discover new aspects of yourself in an atmosphere of trust, security, respect, softness and warmth, guided by professional and experienced facilitators.
animates and purifies us. And become more aware of the ETHER – the interface present in all
things, which contains everything and from which everything flows.
This seminar brings together the aspects of inner and outer polarity, fluidity and surrender (explored in our previous seminars) and deepens the natural flow of life in and out of the body with love, trust and confidence in life. The unified awareness of one's inner and outer worlds will facilitate exploring and perhaps discovering new spaces of existence.
Termin:
28.09.2022 17:00
Uhr
We intend to:
Deepen the practices of inner flow with oneself and omnipresent love ;
Deepen the connection and union of aspects of polarities within us (inner) and explore the power of surrendering as a "unified self" with different aspects of life (outer);
Consciously explore unity and heart sharing through alternating land and water practices, alone, in pairs and in groups;
Deepen the practice of Yabium, tantric metaphor, to transcend dualities, become more permeable and receptive, alchemize all the differences that are not necessarily opposed but complementary and then dare to express and be oneself – emissive!
To bring relaxation in one's sexuality and in one's life by opening different spaces of consciousness;
Bringing back the sacred into one's daily life and learning to create rituals. Celebrate!
This workshop will be led in french and translated in english.
Kurspreis  : 420 € p. P. Paartarif: 760 €.
Anmeldung mit Zahlung der Anzahlung von 200 €.
Zugang zum Pool 40 €/Person für 4 Tage.
Unterkunft  : von 95 € bis 125 € pro Tag, pro Person, Vollpension, je nach Zimmertyp.